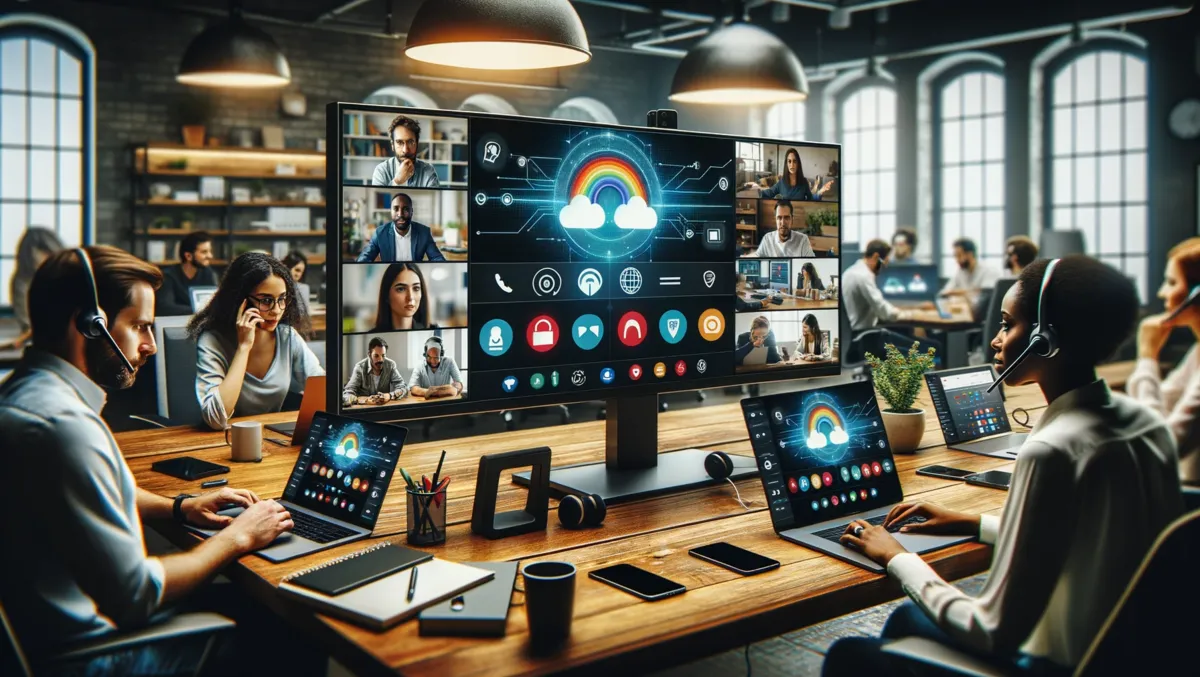 Alcatel-Lucent expands Rainbow Hub distribution amid remote work surge
Fri, 27th Oct 2023
By Sean Mitchell, Publisher
Alcatel-Lucent Enterprise, a leading provider of communications, cloud and networking solutions tailored to various industries, has expanded the distribution of its Rainbow Hub through its global partner network. The move seeks to address the growing need for innovative communication and collaboration tools, particularly in a world where remote work has become the new normal.
The Rainbow Hub is a cutting-edge communications cloud platform that has been designed to enable businesses of all sizes to communicate and collaborate effectively. The platform is accessible, with the ability to be used from any location, on any device. This feature stands as crucial in the evolving work environment where flexible schedules and remote work have become standard practises.
Key features include full unified communications functionality, rich telephony services, advanced mobility options, extensive welcome and attendant services, detailed analytics and seamless integration capabilities. Further collaborations features such as audio/video conferences, one-to-one and group chat, file storage and file and screen sharing are included, meaning Rainbow Hub enables efficient collaboration regardless of geographical location. Partners, employees, customers and suppliers can all easily connect, share information and collaborate on projects in real-time, improving productivity and reducing the need for lengthy email chains and in-person meetings.
The security of Rainbow Hub is also of paramount importance. The platform is underpinned by a 'secure by design' architecture, uncompromising security standards and round-the-clock monitoring. The rigorous security measures are aimed at protecting sensitive information and data in an era of rising cybersecurity threats. The secure infrastructure gives businesses peace of mind, knowing their communications and collaborative activities are well guarded.
Rainbow Hub is more than just an application services platform. It also partners with telecom operators to provide end-to-end services through the Rainbow Carrier Connect program. This feature benefits partners, as they can leverage their investment in operator services, and customers as they can choose their preferred carrier services. With more than 20 certified operators in Europe, Alcatel-Lucent Enterprise is poised to expand its certified partner base, extending Rainbow Hub's global reach.