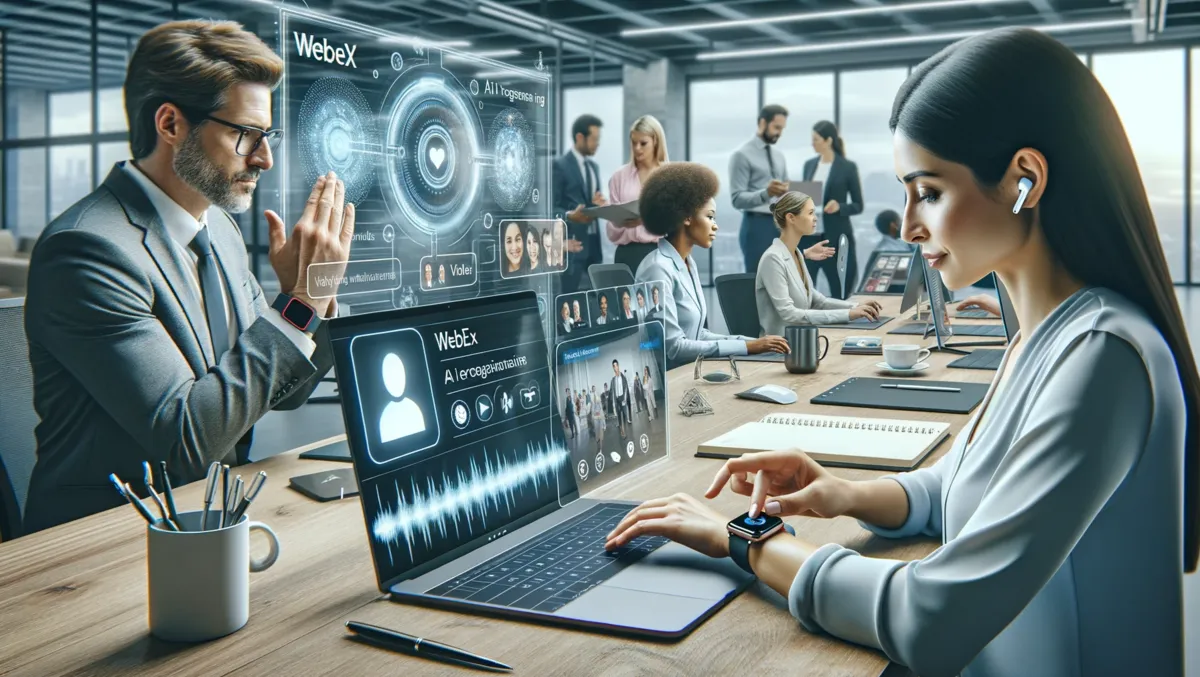 Cisco unveils AI-powered enhancements for Webex in bid to strengthen hybrid work
Wed, 1st Nov 2023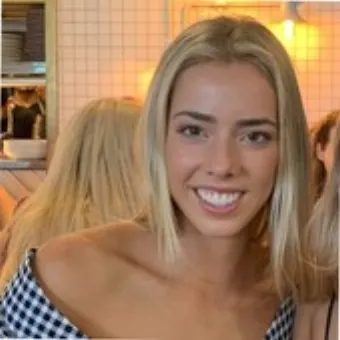 By Kaleah Salmon, Journalist
Latest developments from networking hardware heavyweight Cisco's WebexOne event revealed significant new enhancements powered by artificial intelligence (AI). These updates mainly focus on the Webex software, improving user productivity, improving employee and customer experience, and preventing burnout.
Recently, the realm of work has undergone a profound, worldwide digital transformation. The emergence of hybrid work has introduced many challenges for organisations, most significantly preserving company culture, facilitating a high-performance team, and fostering inclusiveness when working in disparate, remote locations.
Cisco is taking steps to help customers address these challenges by reimagining work and workspaces, enhancing customer experience, and implementing intelligent IT practices. Over the past four years, Cisco has steadily enriched the functionality of its portfolio and Webex platform by adding tools and features dedicated to assisting in the navigation of hybrid work.
Cisco's most striking new feature is the AI-powered Webex Assistant, designed to provide rapid context to late arrivals in real-time meetings, to synthesise hour-long meeting recordings into a minute's digest, or even to predict and solve a customer support issue before its reporting. The quality of the ingrained AI relies heavily on the data it has access to.
To mitigate poor audio quality during transcription, the company has innovated the Webex AI Codec, which employs contemporary technology to ensure clear sound, even under challenging network conditions.
Webex also enhances video quality by introducing a 'Super Resolution', bringing high-definition video to low bandwidth environments. A large part of Webex's AI strategy revolves around focusing not only on conventional text inputs for automatic transcription and translation but also investing in sourcing richer information from audio and visual cues like voice, expression, and gestures.
A significant new feature in this vein is the Real-time Media Models (RMM). The RMMs handle several audio and video streams to produce comprehensive real-time insights. The General AI of the Webex platform is built on three critical pillars of intelligence: audio, video, and language. All the data required to drive these experiences are centred on a Responsible AI framework that balances innovation and commitment to security, privacy and human rights.
The Webex suite is also refining its functions to meet the requirements of hybrid work. It plans to introduce automatic meeting summaries, highlights of main points, and action items derived from records of meetings that will help users reach critical information faster. Newer features like space summaries and unread message recaps are some of the advancements aimed at improving productivity significantly. As a bonus, the AI Assistant can translate text into different languages, change the tone of your sentences, and rephrase sentiments.
Webex has announced its commitment to integrate Webex support for the Apple ecosystem, including the Apple TV 4K and the Apple Watch. Additionally, Webex has built on its longstanding relationship with Apple by developing rich native experiences on Apple devices to enable collaboration on the go. Apart from registered devices, Webex extends powerful capabilities to mobile phones through the Webex Go mobility solution, which is a Bring Your Own Device (BYOD) initiative available in the UK and the US and soon to be launched in France.
The Webex platform is continually evolving to adapt to the rising global work-from-home trend. Data indicates that 98% of all meetings include at least one remote participant. Cisco seeks to bridge the gap between remote and in-person workers, marching towards a 'Distance Zero' solution so that location no longer impacts productivity or experience.
Webex plans to reimagine IT practices by transforming the role IT plays in the organisation. This change starts with tools available on the Webex Control Hub, which brings together administration, user onboarding, licensing, policy management, troubleshooting, rich analytics, reporting, and even compliance in one place. Applications, devices and peripherals across any environment are visible and configurable in a single portal. With these developments in artificial intelligence, IT is given the capability to deal with a host of issues and troubleshoot at scale rapidly, further ensuring that Webex delivers on its hybrid work promises.