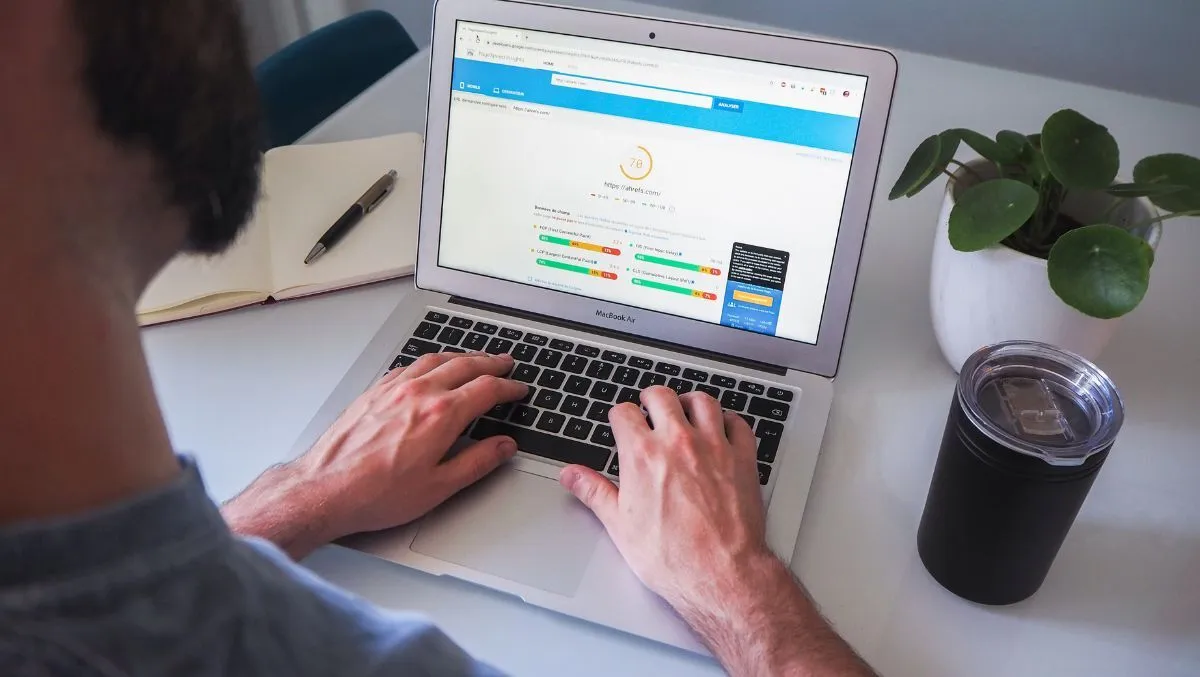 Good connectivity key to business growth
FYI, this story is more than a year old
Businesses need good internet.
It sounds like a no-brainer, but it's a mantra that Richard Conway, Founder and CEO of Pure SEO, credits with the ongoing success and growth of his SEO company.
An Auckland-based digital marketing agency specialising in helping small to medium businesses with SEO, SEM, CRO, social media, content, and online advertising, Pure SEO was founded in 2009 "with a laptop and a website that looked like a child had built it," says Conway.
Fast-forward from those humble beginnings to present day, and Pure SEO has grown to include 96 employees across several countries, making it the largest SEO agency in New Zealand. In fact, the company has been deemed one of the Deloitte 500 fastest-growing tech companies in the Asia-Pacific region each year from 2012-2018.
What's the secret to such success? Beyond a deep understanding and knowledge of SEO and all things digital – which Conway and his team obviously possess – he would tell you the key to his company's rapid growth is as simple as having good connectivity.
Why good internet matters
With so much of business run online these days, connectivity is critical at all times.
"I've got nearly 70 people in my office in Auckland," says Conway, who uses Voyager Internet for his business broadband. "They're all on the internet at the same time. We're running web crawlers; we're running all sorts of really intense stuff. There are constantly big files syncing, lots of data and things like that. If our connectivity weren't up to par, it would make my life so much more difficult."
When Covid hit, Conway saw first-hand the detrimental effects poor connectivity was having on his colleagues as everyone started working from home.
"I'm part of the Entrepreneur's Organisation, and when Covid kicked off, we had meetings every week. I was hearing from these other business owners about the problems with their internet at home," Conway says. "Meanwhile, the Voyager broadband at my house was just always working, letting me have video calls and everything with no problems. That's really the point where I became a big advocate for Voyager because I saw what other people were going through, and I wasn't going through that myself. Issues with broadband are the last thing you need in that situation," he says.
Connectivity has real business consequences
Coming out of the Covid lockdowns, Conway has a new bigger picture view on being a business owner.
"The world has changed," he notes. "It's not just about having a good internet provider in your office, it's also about having it at home. As a business owner, if you've got rubbish internet at home, it affects everything."
For Pure SEO, good broadband is also instrumental for sales, as fewer transactions happen in person.
"Our salespeople had transitioned from face to face - where you can build rapport - to video calls. I didn't think that there would be many leads being closed over video because you can't build the same relationship. But having decent internet on video calls made a difference, because there's nothing worse than getting on a cold call where someone's crackling in and out and they have to stop the video because the bandwidth isn't enough. And that has real business consequences."
Finding the right provider
Conway credits the success of Pure SEO to having Voyager as his provider, both at his office and at home. "Voyager literally helped our business grow through Covid, and we couldn't have grown without them. That's why I can't speak highly enough of them," he says.
"We've used Voyager for eight or nine years, in both my office and my home. Before Voyager, we were using another provider at the office, and we were having connectivity issues. With so much of our business online, that was causing a lot of stress. Since the move to Voyager, the internet has just been smashing it."
Advocating for New Zealand businesses
Having been in the game since 2002, Conway has a wealth of knowledge and advice to share with Kiwi business owners. Along with providing high-quality digital marketing services, he's also an advocate for home and small businesses across the country, lending his time and expertise to several organisations.
One organisation dear to his heart is The David Awards, which recognise and celebrate the unsung heroes in NZ small and home business.
"Pure SEO won The David Awards in 2013, and it was quite a pivotal moment for us," says Conway. "We were nine or ten people at the time, and it really had a massive impact on the business and our people." Now, Conway donates his time, technical abilities, and funds to help The David Awards grow as a pivotal member of the board.
"The David Awards are there to help small and micro-businesses, because there's nothing else out there for them," he says. "New Zealand's built on small and micro-businesses; that's where I started, as a one-man band. These are the businesses that need the recognition and support, and that's what the David Awards is all about."
You can watch an interview with Richard Conway here, where he shares insights and thoughts on being a business owner in NZ, plus more valuable thoughts on SEO and the digital landscape.
For more information on Voyager business broadband (and other business-focused solutions), click here or contact their experts at 0800 4 VOICE or business@voyager.nz.