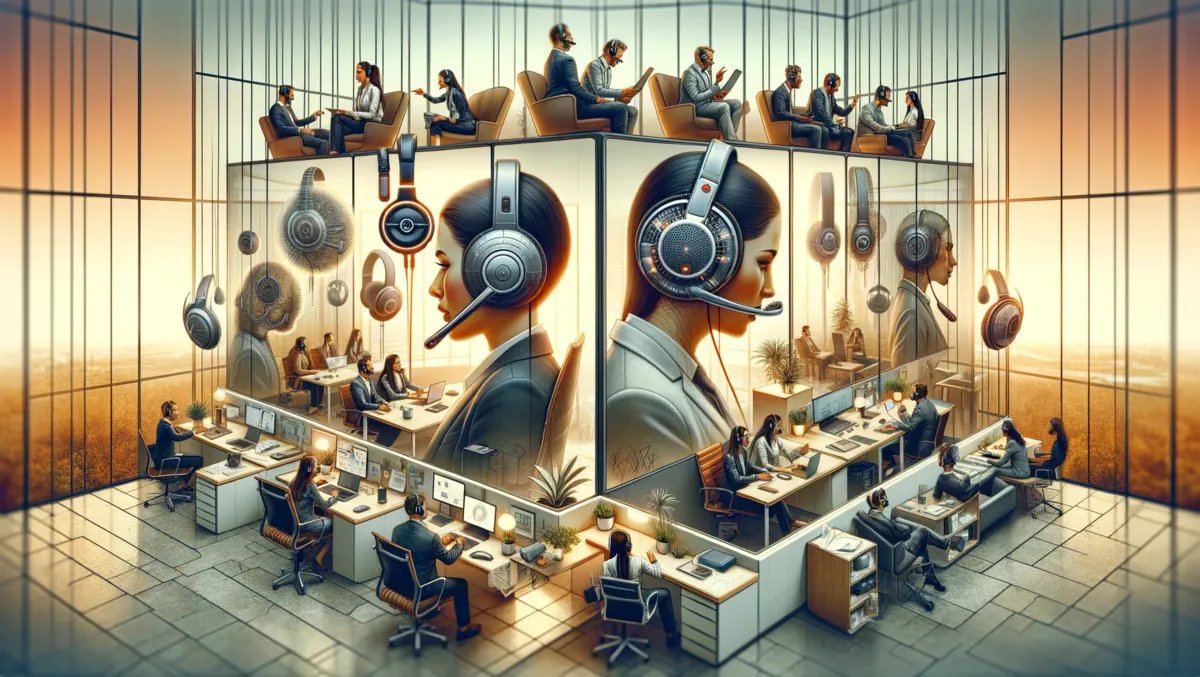 Lenovo & EPOS partner to enhance professional audio experiences
Wed, 8th Nov 2023
By Sean Mitchell, Publisher
Lenovo and EPOS, an esteemed audio technology company, have partnered to provide top-tier audio solutions for business professionals to aid the increasing demand for professional audio experiences in the evolving hybrid work environment.
The collaboration aims to offer audio solutions that bestow potency, reliability, and ease of use, addressing the unified communications obstacles experienced in varied settings such as homes, offices, or during travel.
In alignment with this new partnership, products from the EPOS range will be incorporated into Lenovo's existing third-party offering program, thus providing customers with a comprehensive selection of audio devices from a single source.
Reportedly, the first phase of the partnership involves the launch of selected headsets designed with professional users in mind, including the Lenovo Wired VOIP Headset and Lenovo Wired ANC Headset Gen 2, amongst others. Attributes of these headsets encompass an inline call control box demonstrating excellent ease of use, a multi-functional USB-C plug (with USB-A adapter) compatible with any PC, cushioned ear cups for day-long comfort, and an impressive active noise cancellation feature that eliminates ambient noise for an optimal audio experience. Bestowing an element of practicality, these headsets also include a convenient travel pouch for effortless storage and transportation.
Lenovo and EPOS have announced this strategic agreement to leverage their expertise in design, development, innovation, and market reach. The alliance intends to address the surge in demand for professional audio experiences due to the shift toward hybrid work. The companies plan to deliver powerful, reliable, and user-friendly high-quality audio solutions that address unified communication challenges, whether at home, in the office, or on the move.
EPOS has a legacy in high-end audio and video solutions for professionals around the world. Leveraging its extensive psychoacoustic research, EPOS designs communication solutions boasting unique algorithms and acoustics that foster the most advantageous conditions for productive communication and collaboration.
Eric Yu, SVP Worldwide Small and Medium Business Segment and Commercial Product Center at Lenovo IDG, stated, "We are excited to partner with EPOS to offer premium audio solutions for our customers. Lenovo is committed to delivering smart devices and solutions that enable people to work smarter and collaborate better in the hybrid world. With Lenovo and EPOS expertise in audio technology, we can deliver high-quality audio solutions that meet the needs of professional users who demand clear communication, seamless collaboration, and optimal productivity."
Jeppe Dalberg-Larsen, President at EPOS, expressed his enthusiasm, saying, "I'm thrilled to announce that we are strengthening our partnership with Lenovo. At EPOS, we're committed to designing audio and video solutions that unleash human potential. Embarking on this venture with Lenovo will help us continue to deliver on this commitment, expand our offering and reach new heights for communication and collaboration experiences. I'm very much looking forward to this new chapter of our partnership."