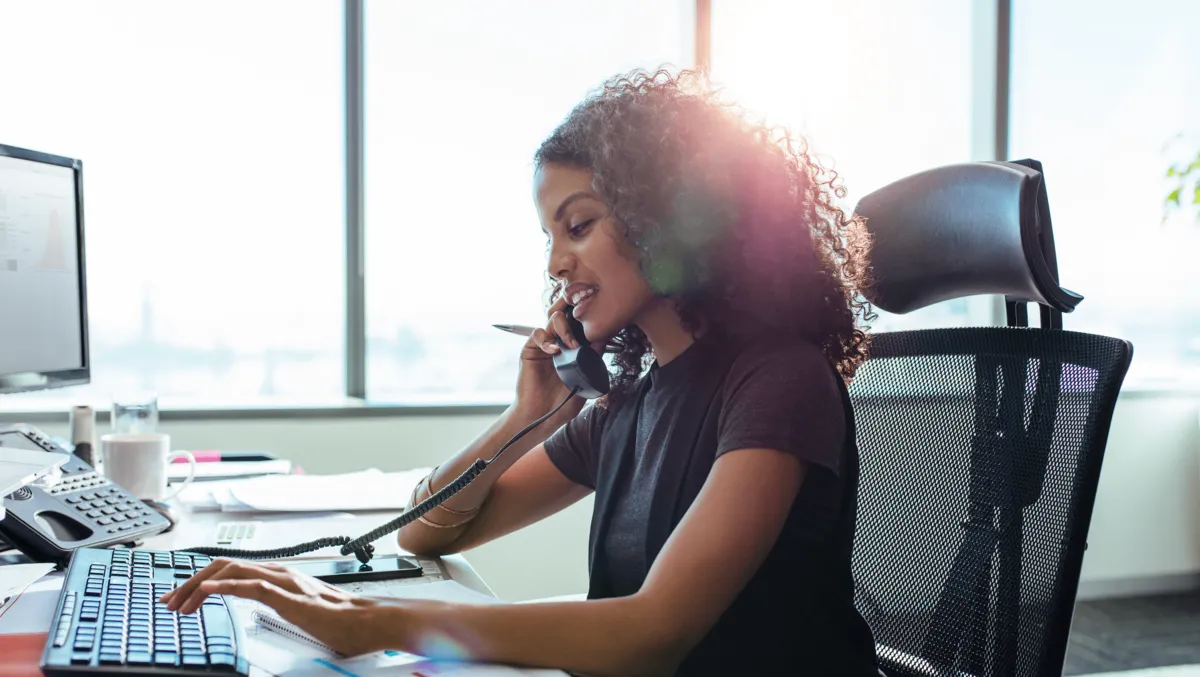 Make VoIP business calling even better with affordable add-ons
FYI, this story is more than a year old
Whether or not your business is already using a VoIP calling solution, you may not be aware of the many additional features that can easily and affordably create a pleasant, professional calling experience for your customers. And - bonus – they make it easier for your employees, too.
VoIP (Voice over IP) calling uses your internet connection to make and receive calls. It's perfect for businesses of any size, from home-based or small businesses through to medium and large ones, because its scalability makes it both affordable and flexible. You can have as few as one user, yet quickly and easily add more as required – so you only pay for the number of users that you need.
You can read more about general benefits of VoIP solutions here.
The cost-effectiveness of VoIP solutions – like Voyager Voice – doesn't stop at getting set up with an initial system. Beyond the basis of the system, VoIP offers a wide range of affordable add-ons that can be mixed and matched to suit your needs, budget, and business goals.
A slick, seamless calling experience
Even the smallest of businesses can provide customers with a smooth, professional calling experience by creating a queue. An add-on like Call Centre Pro allows you to customise how callers experience hold treatment by adding welcome messages, queue position announcements, and wait time estimation. This means callers can be kept informed throughout the length of their call, instead of exasperatedly wondering when they'll be attended to.
Like VoIP itself, Call Centre Pro is scalable, allowing you to have a single queue or easily add more as required. It's a simple, affordable way for even a small or home business to give customers a pleasant calling experience, which makes them more likely to walk away with a good impression.
Learn about why creating a good customer calling experience is so important here.
Powerful advanced reporting
If your business has multiple staff using your VoIP system, it's important to understand how it's all performing so you can spot the gaps, proactively address any issues, and maximise the service provided to your customers.
Rich reporting gives you an end-to-end view of your entire voice network by providing customised reports, complete status breakdown by user, detailed call traffic analysis, and more. Advanced reporting capabilities – like those that come included with Call Centre Pro – can also enable you to gather live call data and set up your own wallboards.
There are a range of options for advanced reporting and data, so you can choose the one that makes sense for your business and your budget.
Flexibility and savings with desktop softphone
Enjoy maximum flexibility with an add-on like the Connect Softphone, a desktop app that allows you to make and receive calls over your business phone system directly from your computer.
Only headsets are required, meaning it's easy to pick up your laptop and work from home, the office, or anywhere in between. This also makes it a cost-effective option for those looking to save on hardware costs, as no IP desk phone is needed (although it works with those, too!).
You can even choose a softphone that, like the Connect Softphone, can integrate with CRM platforms, allowing users to make and receive calls, add tasks and notes, and access call recordings all without leaving the CRM.
User-friendly, integrated headset options
Speaking of headsets… being on the phone all day can be tough enough, but the right headset can certainly make it a little more pleasant. Offering more than just comfort, user-friendly headsets can make calling even easier by working seamlessly with desktop softphones, letting you operate the softphone directly from the buttons on the headset.
Noise-cancelling, Bluetooth, wireless or hybrid; there is a wide range of headset options that work with VoIP calling solutions like Voyager Voice. And it might be surprising to know that these high-quality headsets don't have to break the bank. For instance, Voyager offers budget-friendly rental options from as little as $10/month, with options to purchase outright too.
If you'd like to learn more about VoIP and all the add-ons available, sing out to the business experts at Voyager on 0508 4 VOICE or business@voyager.nz.