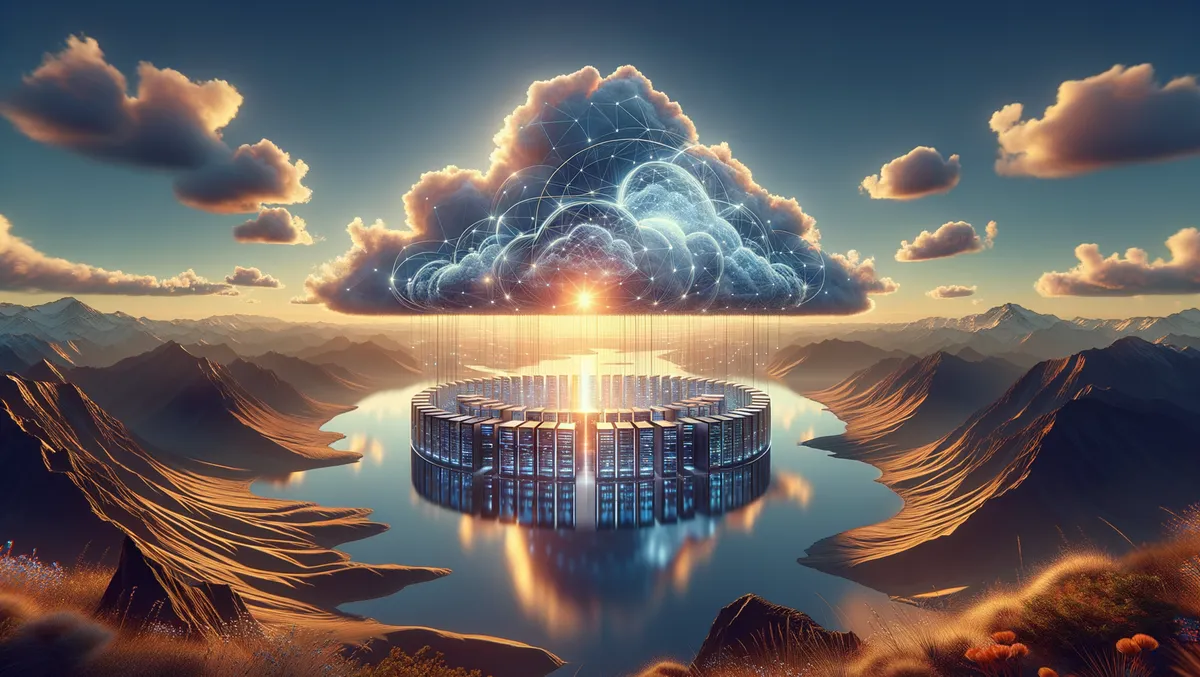 New Zealand's first locally owned hyperscale cloud set to launch by TEAM IM
Tue, 14th Nov 2023
By Sean Mitchell, Publisher
TEAM IM, a leading New Zealand information management services provider, is set to launch TEAM Cloud, the country's first locally owned and operated hyperscale cloud. The announcement signifies an important step in TEAM IM's evolution from a managed services provider to a cloud services provider. To establish TEAM Cloud, TEAM IM will employ Oracle Alloy, a comprehensive cloud infrastructure platform that equips Oracle partners to function as cloud providers.
Oracle Alloy will enable TEAM IM to exploit the opportunities and scale of the cloud industry and to innovate at the pace of hyperscale cloud providers. Built-in New Zealand, TEAM Cloud will offer clients the additional advantages of enhanced data residency and digital sovereignty, as well as boost resilience with extensive disaster recovery capabilities. It will operate independently across two net-carbon zero certified data centres in the North Island, owned by TEAM IM.
CEO of TEAM IM, Ian Rogers, explained this advancement as a testament to the growing interest among New Zealand's organisations to utilise the cloud's potential while ensuring the integrity of their data within the nation's boundaries through a distinctive hyperscale cloud solution. He expressed the company's readiness to assist a range of entities, including public sector organisations, commercial enterprises, and Iwi organisations, with their digital transformations, leveraging their expertise in delivering mission-critical IT solutions and the increasing demand for Oracle Cloud Infrastructure (OCI).
The TEAM Cloud will stay under the management of TEAM IM, which is critical for digital sovereignty, and therefore, customer content will remain within the TEAM Cloud regions in New Zealand. Managing the customer environment from a support and operations perspective will be a priority, thus catering to customer needs like regulatory requirements for specific industries or markets that are not met by public cloud services.
Oracle Alloy will power TEAM IM to utilise over 100 OCI services, targeting not just the government sector but also their managed service partners and end-users. This enables customers to repatriate their systems from overseas or move from on-premises to one of TEAM IM's data centres.
Stephen Bovis, regional managing director of Australia and New Zealand at Oracle, highlighted Oracle's commitment to extend more choices to partners and customers. He believes that the local expertise and strong footprint of TEAM IM equip them to guide both public sector and commercial organisations to harness the diverse benefits of OCI, including high performance, flexibility, security, and scalability.
According to Daphne Chung, research director of Cloud Services and Software Research, IDC Asia/Pacific, the sovereign cloud has gained traction among enterprises as regulations have evolved in New Zealand. IDM's survey suggests that organisations in the country view local providers as more beneficial in terms of digital sovereignty and regulatory compliance, anticipating an increase in the demand for local providers to offer sovereign cloud services.