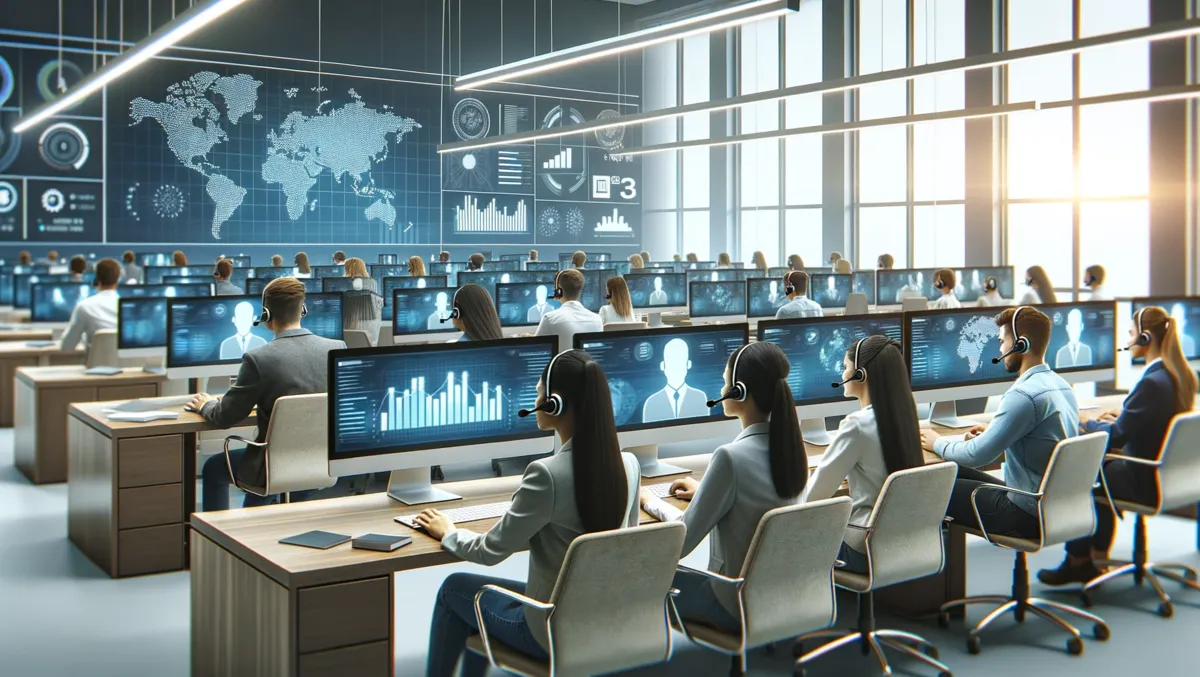 NICE tops Ventana Research's 2023 Buyers Guide for Contact Centres
Thu, 2nd Nov 2023
By Sean Mitchell, Publisher
NICE has been named a Leader in the Ventana Research 2023 Buyers Guide for Contact Centres. Out of 21 vendors evaluated, it earned the top spot. The recognition follows NICE securing the highest overall ranking in contact centres, and earning the highest overall scores in product experience, capability, reliability, usability, and total cost of ownership (TCO)/return on investment (ROI). The company also achieved the Exemplary status, indicating vendors that excel in meeting the overall product and customer experience requirements.
The Ventana Research 2023 Buyers Guide for Contact Centres' findings suggest that the evolving contact centre technology landscape will put a premium on several key factors, including the availability of APIs to link scattered tools, ease of integration and administration, and the capacity to automate more processes throughout the customer lifecycle. The report also highlighted the critical role of modern artificial intelligence (AI) in enhancing performance across platforms.
At the heart of NICE's success is its cutting-edge CXone platform, bolstered by Enlighten AI, NICE's core AI engine. CXone allows organizations to level up operations on a secure cloud platform, and has been touted as the best foundation for superior orchestration of every possible customer journey. With hundreds of APIs in its open cloud platform, CXone enables organizations to simplify their tech stack onto a unified platform, facilitating a straightforward transition to the cloud at their pace.
"Rapid digitalisation in recent years has completely transformed the customer experience landscape. As organisations now need to engage their customers on a variety of digital and voice channels, journey orchestration has become a top priority," said Barry Cooper, President, CX Division, NICE. He added that NICE has responded to these changing dynamics with CXone, an all-in-one, open cloud-native platform driven by Enlighten AI. "This recognition from Ventana Research underscores NICE's ongoing commitment to providing the latest, AI-powered contact centres' solutions for organisations."
NICE's proficiency in addressing the rapidly changing customer experience (CX) space has been lauded by experts. Keith Dawson, Vice President and Research Director for CX at Ventana Research, said, "NICE's decades of experience in the CX sector have allowed the company to easily navigate the new AI era and innovate to create the solutions organisations are seeking for their customers. NICE's CXone platform is just one example of NICE's industry dominance and the steps the company takes to ensure only the best for its customers around the world."