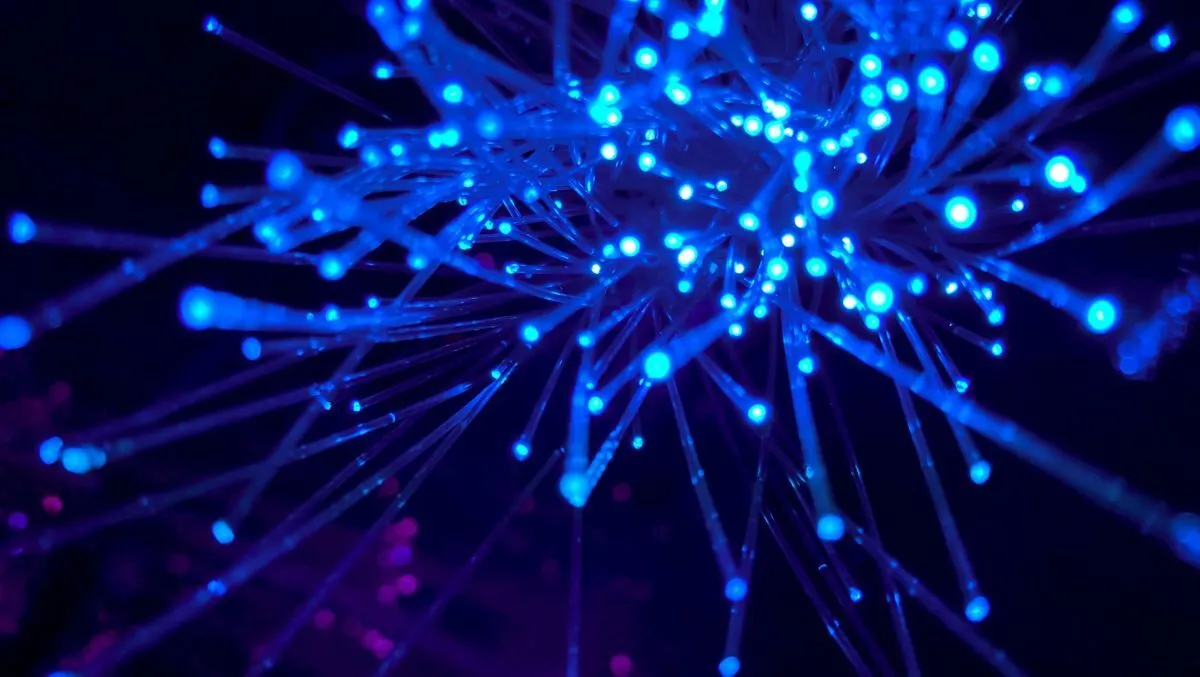 Voyager Internet's 100 Gigabit network upgrade to provide advanced services nationwide
Mon, 10th Oct 2022
FYI, this story is more than a year old
Voyager Internet is nearing completion on its 100 Gigabit national network upgrade, which will ensure that the New Zealand-owned ISP meets growing capacity requirements and continues providing premium level broadband. It will also enable Voyager to launch new services to enterprise and wholesale customers, including Layer-2 ethernet, national backhaul, wide area networks, and datacentre-to-datacentre connectivity at speeds from 1 to 100 Gigabits, in addition to supplying regular broadband and wholesale Internet.
In 2019, Voyager upgraded its Auckland core network to 100G from 10G, followed by an upgrade of its international network between Auckland and Sydney to 100G in 2021. Since those upgrades, and partly due to the massive increase in remote working, data usage has exponentially increased. As a result, Voyager has seen bandwidth demands higher than ever before, leading to the decision to transition its entire network to 100 Gigabit core speeds.
With a capex spend in the hundreds of thousands, Voyager has installed more than five hundred 100 Gigabit network ports nationwide to complete the upgrade, ensuring that spare 100G ports are available to customers in any datacentre or telephone exchange in which Voyager has equipment. Smaller Tier 2 and Tier 3 telcos and ISPs in New Zealand can now leverage Voyager's network to build their own networks at vastly reduced cost.
The new Layer 2 services provided by Voyager's upgraded network means Voyager customers can enjoy their own dedicated, high-performance, secure network through point-to-point ethernet connections. Point-to-point networks share data through direct connections between computers, rather than going through separate IP routers over the internet. Customers' networks will be built on their own private paths within Voyager's network, meaning they are more protected, and highly secure.
"The 100G upgrade gives us a significant increase in protected bandwidth to key centres and locations across NZ," explains Deidre Steyn, Voyager's Chief Commercial Officer.
"This means that we will have more high capacity ethernet ports available to connect customers within datacentres where we have a point of presence. We will also be able to leverage our extra capacity to deliver high-capacity point-to-point ethernet connections between locations."
Voyager's network has high speed 100 Gigabit points of presence (POPs) in Auckland, Hamilton, Tauranga, Wellington, Christchurch, and Dunedin. There is also a Voyager POP in Sydney.
"Via our Sydney POP, the upgrade will also give us the capacity to extend 10 Gigabit+ networks into Australia," says Steyn. "This will be useful to Australian providers who are wanting to offer customers a direct connection into New Zealand."
Voyager's new Layer 2 services will give customers complete control over their networks, providing them with a flexible, scalable service that can be designed according to their specific requirements.
The network upgrade will also provide additional redundancy with extra capacity on both the east and west sides of the country; meaning that Voyager customers' connections won't go down if the connection is interrupted on one side. Multiple layers of redundancy mean the Voyager network is highly resilient and reliable, providing peace of mind that it will work when it's needed.
"The ability to offer these services will help our enterprise customers and our wholesale partners better serve their own requirements and customers," Steyn says, "and it will position Voyager as a premium New Zealand backhaul services provider."
Voyager's network upgrade is due to be completed 1 December 2022. To speak to an expert at Voyager about how their new advanced services can support your business to succeed, reach out to their team at business@voyager.nz.