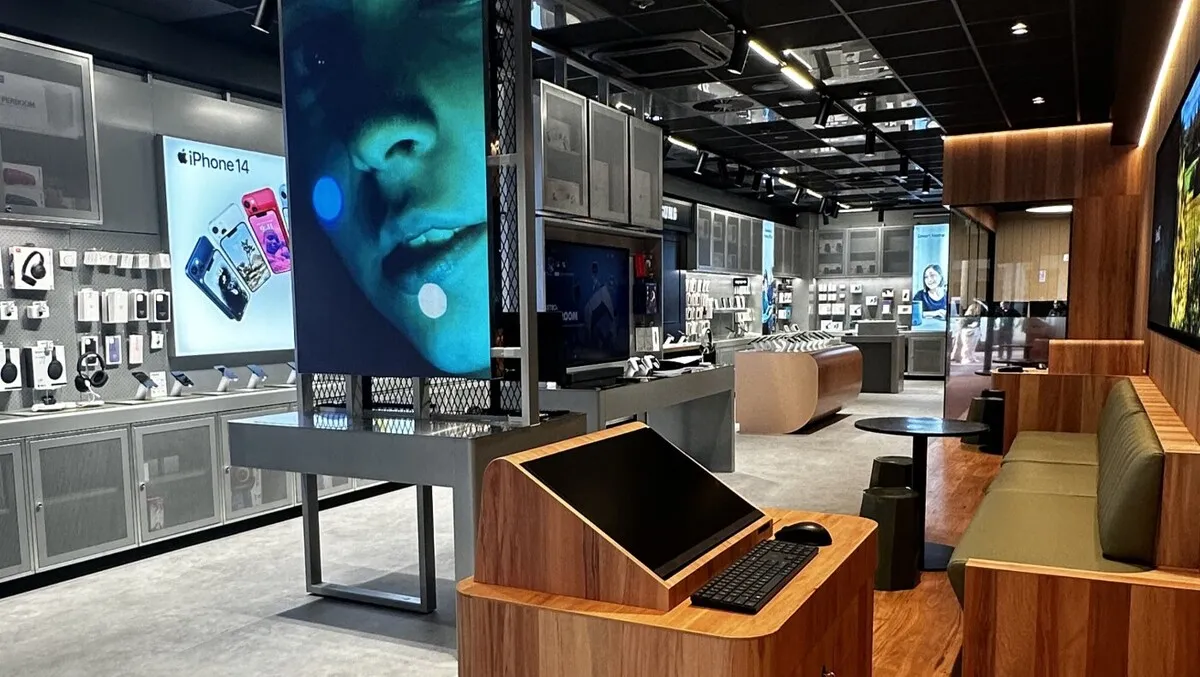 One NZ opens first 'Resilient Store' in Napier, ready for outages
Sun, 8th Oct 2023
By Sean Mitchell, Publisher
One New Zealand (One NZ) has opened its first 'resilient store' at a new location in Napier which promises its residents uninterrupted service in case of power failures akin to the one experienced during Cyclone Gabrielle. Chris Fletcher, SME & Consumer Director at One NZ, described the store as "bigger, better, and fit for the future".
Chris announced that the revamped Napier store comes with features designed to ensure stores can operate even under power outages. Located at the top of Emerson Street, the store is equipped with an uninterruptable power supply (UPS) battery backup and its own mini cell tower. This unprecedented resilience will ensure that even when grid power fails, as was the case in February's Cyclone Gabrielle, the store can continue to operate and serve its customers.
Remembering the struggles of Napier residents during the cyclone, Fletcher emphasised on the lessons learned and ensured that the store was not just about sales but also about serving the community in emergencies. He stated, "When the cyclone hit and the power went out, Napier residents struggled to keep in contact, and the lack of power meant we couldn't open the store, despite wanting to help. We've learned from this, which is why we're investing in additional technology like UPS and generators, so that should the worst happen again, we are ready to pitch in and keep customers connected."
In a bid to further enhance its connectivity capacities, One NZ revealed its new collaboration with SpaceX. This tie-up seeks to leverage satellite technology to keep customers connected throughout New Zealand in the event of regular mobile network outages. The new initiative, which will be accessible using existing smartphones, is slated to commence from late 2024.
Expressing his faith in the company's investment to prioritise resilience, Fletcher stated, "We believe this resilience in store is a first in New Zealand, and it's great to offer peace of mind to Napier residents first. Of course, we hope we never have to use it but it is great to know we have this ability and are prepared for whatever the future throws as us."
The Napier store is well equipped to tackle power outage issues with 2 UPS batteries capable of keeping point of sale stations running for up to 48 hours. Subsequently, an external diesel generator can be set up to take over, allowing the standup of the mini cell site.