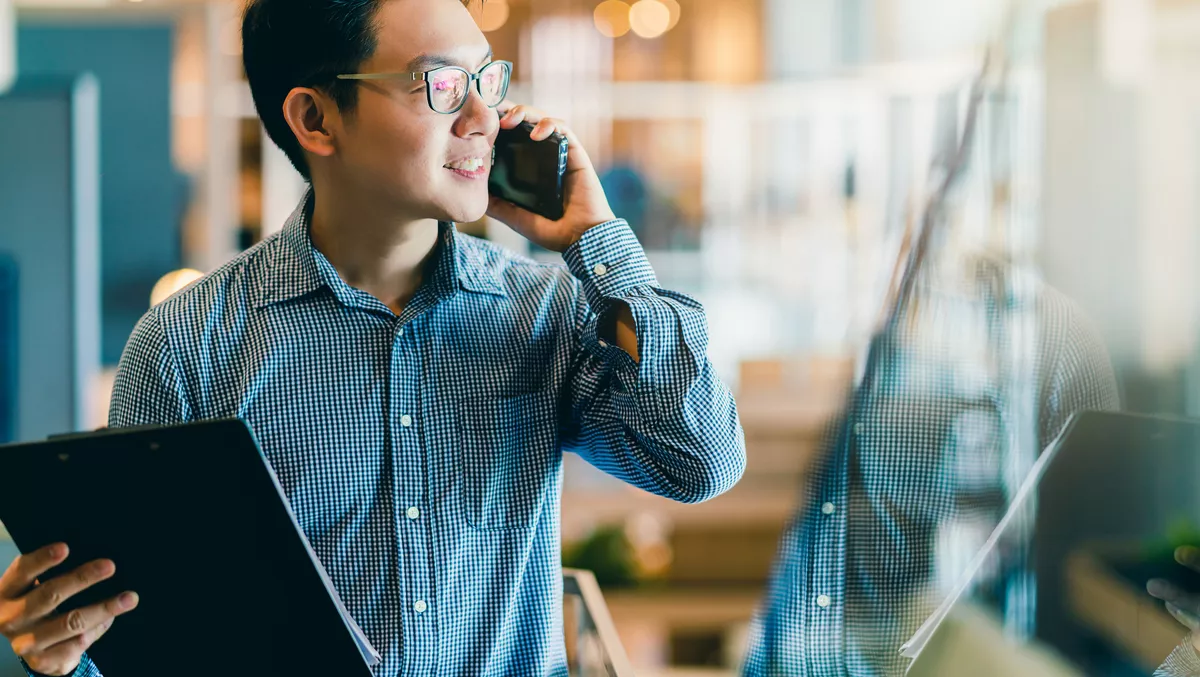 Vodafone's Mobile Virtual Network Operator open for business
FYI, this story is more than a year old
Vodafone's Mobile Virtual Network Operator (MVNO) platform is now open for business, with the first new partner in My Republic having unveiled their mobile plans this week.
"Customer choice is really important for a healthy mobile ecosystem and with our new MVNO Reseller product, Vodafone Infrastructure Partners (VIP) is offering resellers a really easy way to enter the mobile market and access the awesome power of the Vodafone Smart Network," Vodafone wholesale and infrastructure director Tony Baird says.
"VIP, which exists under the Vodafone NZ umbrella but works as a separate wholesale entity, believes this will be a positive move for consumers, driving more competition in [the] market and giving New Zealand consumers more options in terms of pricing and plans, and unlocking the relatively nascent wholesale mobile market in New Zealand.
"Vodafone NZ is committed to building a more awesome Aotearoa through its award-winning Smart Network and competitive pricing. Allowing other providers to offer their customers access to the network, which already reaches 99% of the population, is a win win."
"MVNO sales have been a core part of many telcos across the world, and currently, MVNOs in NZ only make up approximately 1.8% of the market.
"It's our belief that the conditions are now right to help NZ grow its MVNO market, and Vodafone will work with partners that can complement our brand and help us increase our network utilisation.
"Consumers will, in turn, benefit from a wider choice, and we welcome the competition.
"We're already known in New Zealand for our award winning Smart Network, and now we'll be known for supporting resellers to break into the market for the benefit of consumers."
An independent certification report conducted by Umlaut, now part of Accenture, in March 2022 saw Vodafone NZ score the highest overall for data and voice call quality.
Umlaut awarded Vodafone the best mobile network in New Zealand, and its partners will also be able to offer their customers access to this award-winning network.
The rollout of its latest offering comes after Vodafone NZ completed its migration to SAP cloud solutions, yielding rapid new advancements for the company.
In the space of eight months, company representatives say they have noticed a number of positive changes as a result of the transformation.
The migration was initially spurred by Vodafone NZ's separation from its global parent group in 2019 and its need to develop its own IT infrastructure to support its operations in New Zealand.
The company says it migrated its complex IT landscape to a local environment with ease.
The technology consisted of the SAP S/4HANA Private Cloud, SAP Business Technology Platform, SAP SuccessFactors, SAP Ariba, SAP Analytics Cloud, SAP Fieldglass, SAP Concur and OpenText.
"Vodafone has been undergoing significant transformation in recent years, moving beyond just a telco into a technology and connectivity company," Baird adds.
"We've invested to build a seamless, dynamic and intuitive MVNO product, paired with innovative commercial constructs in a move that makes perfect sense and aligns with our mission to build a more awesome Aotearoa for consumers."
"We're excited by the My Republic announcement and can't wait to announce more partnerships that are currently in the pipeline."