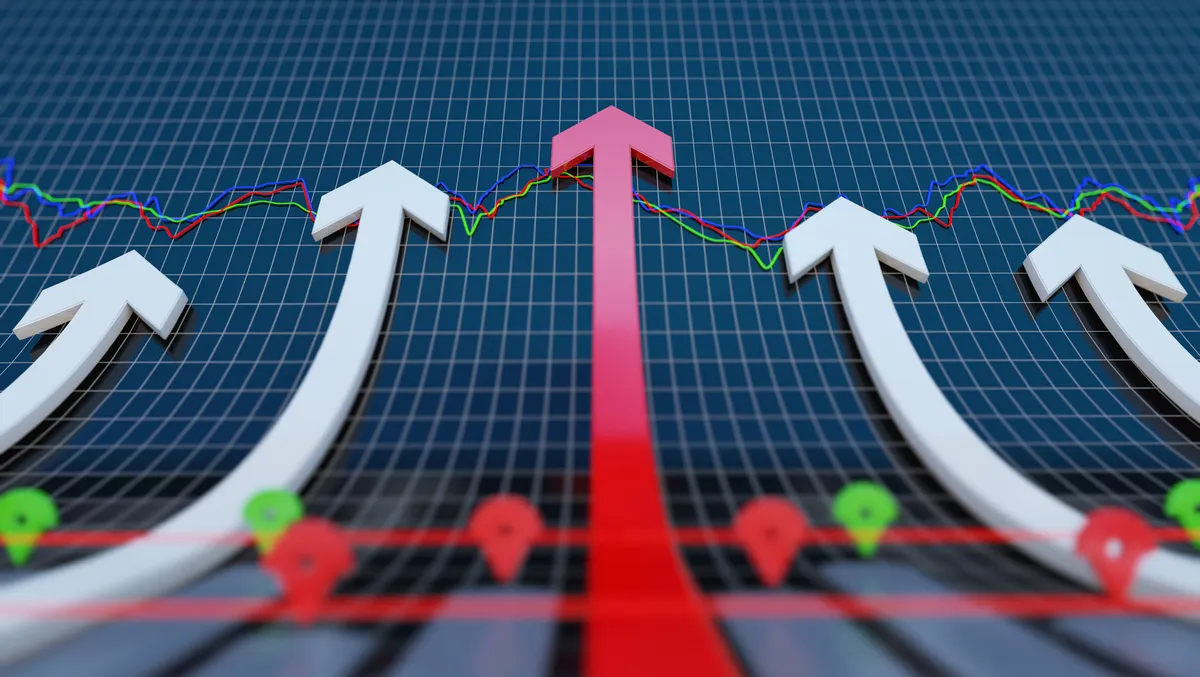 Campus switch market reached record heights in 4Q 2022
Worldwide campus switch sales concluded 2022 on a high note, reaching record heights by the end of the fourth quarter.
According to a recent report by DellOro Group, a market research firm specialising in information about the telecommunications, security, networks, and data center industries, sales had already reached a record in 3Q 2022, but they broke that record again in 4Q 2022.
The DellOro Group Ethernet Switch Campus Quarterly Report also revealed that all regions experienced robust growth during the quarter, except China, which declined significantly by double digits.
"Year-over-year growth in campus switch sales surpassed a staggering 20% for the second quarter, sending sales for the full year to a record-breaking high," says Sameh Boujelbene, Vice President at DellOro Group.
"This growth is reflective of ongoing improvement in the supply situation, although a full recovery is still a ways off," he says.
"Almost all vendors experienced impressive growth, with one exception: H3C. However, Cisco emerged as the clear winner, driving two-thirds of the market growth and securing an impressive gain of more than two points in market share."
All regions, except China, reported double-digit growth during the quarter.
"Although Covid-related disruptions and unfavourable currency exchange rates may have contributed to this weakness, we believe that one of the reasons for this decline is due to inventory digestion," says Boujelbene.
"It should be noted that the Chinese market has been steadily growing for multiple quarters since 1Q 2020, and 4Q 2022 was the first quarter of decline," he says.
"We caution that similar digestion periods may occur in other regions. While we are not predicting a general pause in the market in 2023, we anticipate it may occur next year."
The report says that although Cisco was able to gain revenue share in 4Q 2022, the firm's share over the trailing four quarters has remained stable. This could suggest that the share gain in 4Q 2022 might be primarily due to the timing of shipments rather than true competitive displacements.
It also found that 2.5/5.0 Gbps port shipments increased by 26%, the third consecutive quarter of strong double-digit growth.
HPE Aruba captured the majority of the increase for the second quarter in a row, the report says.
The DellOro Group Ethernet Switch Campus Quarterly Report offers a detailed view of Ethernet switches built and optimised for deployment outside the data centre, to connect users and things to the Local Area Networks. The report contains in-depth market and vendor-level information on manufacturers revenue, ports shipped and average selling prices for both Modular and Fixed, and Fixed Managed and Unmanaged Ethernet Switches (100 Mbps, 1/2.5/5/10/25/40/50/100 Gbps), Power-over-Ethernet, plus regional breakouts as well as split by customer size (Enterprise vs. SMB) and vertical segments.